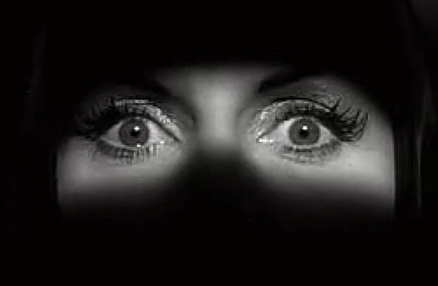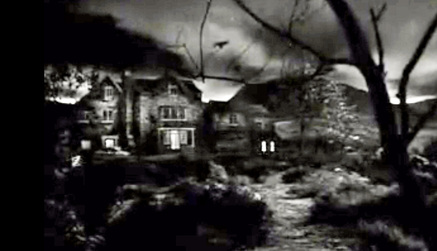 With all the characters now assembled, it is time for the Devil Girl to arrive. The spaceship lands right outside the inn in a cloud of fire and smoke, disturbing the group just as Carter reveals Robert's real identity. Mr Jamieson declares that the craft 'looks like a flying saucer', using the term that had become popular since Kenneth Arnold's encounter with UFOs seven years earlier. Professor Hennessy is reluctant to believe it could be a spaceship, but he and Carter head off to try and find a phone to inform the Home Office.
Viewers might agree that Ellen's anxiety was justified when they receive their first sight of the 'flying saucer' pilot. After a dramatic stride down the landing ramp and a close-up of her face, the Devil Girl meets David and is unimpressed by his poor sight and limping gait.
The Devil Girl's agenda is not yet apparent, but this scene leaves no doubt as to her ruthlessness and capacity for cruelty. However, most viewers were probably still goggle-eyed at Nyah's costume, with her skin tight helmet and full length cloak of black PVC. Once she enters the inn, the inner part of the costume is revealed as a black mini-skirt and tights.
Nyah explains her mission to Hennessy and Carter: on Mars, 'the war of the sexes' was literal, and after a bloody conflict the women emerged victorious, leaving only a handful of enfeebled male survivors with which to breed. Faced with the demise of their race, the Martians have sent Nyah to earth to bring back some virile men to help repopulate their planet. Before anyone asks why the Martians chose a remote part of Inverness-shire for their harvest of men, Nyah blames it on her sat nav: her spaceship was programmed to land in London, but having underestimated the thickness of the earth's atmosphere (i.e. Scottish weather?), the spaceship was damaged on entry and forced to land in the Highlands for repair.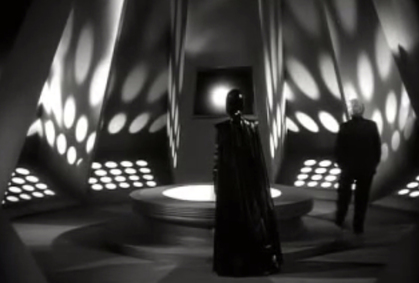 How many earth men could Nyah have fitted in here?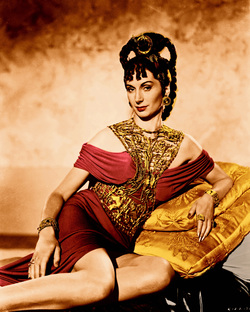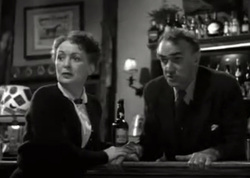 Shades of Dad's Army – 'Shoot, man, shoot!'
Experienced, talented actors like these deserved a better script, but unlike many B-movies in the genre, the film appears to take itself quite seriously, and the cast do their best with the cornier lines and contrived situations. There is, unfortunately, one stand-out leaden performance, and that is from Nyah's companion Chani.
Chani is Nyah's robot companion, whom she parades before the inn's residents after Carter's ill-advised attempt to shoot her with Jamieson's revolver. The robot is operated by a handheld remote control device, and Nyah clearly enjoys demonstrating her robot's powers as he destroys a tree, broken-down tractor and a barn using a light beam fired from his head. The muskets used at Culloden were probably quicker to aim and fire than Chani's head-beam, but Nyah is blind to his flaws; the only time she shows any emotion in the film is while watching her robot perform before the awestruck earthlings.