Current projects
Fiction
I'm currently working on two novels, Illuminations and A Garden Enclosed. A number of short stories are also either in preparation or currently under consideration for competitions or magazine publication: watch this space! 
Non-Fiction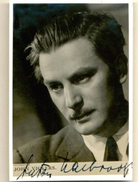 Anton Walbrook
My main project at present is a forthcoming biography of Viennese-born actor Anton Walbrook (1896-1967), also known as Adolf Wohlbrück. This will be the first English language biography of the actor and will chronicle his early stage work in Berlin, Dresden and Munich, his rise to stardom in German cinema during the 1930s, his flight from the Nazis in 1936, the success of his British film career including his brilliant collaborations with Powell and Pressburger, and his return to Europe after the war. The biography is based on extensive research and draws heavily upon my personal collection of Walbrook memorabilia, which includes personal letters, photographs, cigarette cards and souvenirs, theatre and cinema programmes from the 1920 to the 1960s, contemporary periodicals and fan magazines, film stills and original costumes. It is hoped that this will be published in 2019.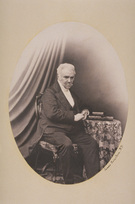 Iván Szabó 
Since publishing "Out of the Shadows: Iván Szabó (1822-58), a forgotten 'photographic luminary'" –  Studies in Photography (2008) , I've been working with Dr Beatrix Lengyel, curator of the photographic collections in the National Museum of Hungary, on a book and exhibition on Hungarian photographer Iván Szabó, who came to Britain in 1850 and rose to become perhaps the greatest portrait photographer in Scotland before his premature death.
So far I've made three trips to Budapest, carrying out research in the libraries, museums and archives there, as well as making a field trip to Komárom, the fortress (now in Slovakia) which Captain Szabó helped to defend against Austrian forces in 1849.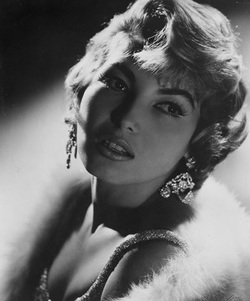 Bettine le Beau
I  was honoured when the late Bettine le Beau (1932-2015) asked me to write her authorised biography. Actress, model, broadcaster, cabaret artiste, lecturer, portrait painter and sculptress – Bettine appeared in over thirty films, television and radio shows including the first James Bond film Dr No (1962), cult TV series The Prisoner and Danger Man, as well as comedy episodes and movies with some of the era's best known entertainers: Morecambe & Wise, Benny Hill, Eric Sykes and Nicholas Parsons.
Born in Belgium to Jewish parents, she was imprisoned in a French concentration camp in 1940. Smuggled out of the camp with other children, she remained in hiding until the end of the war when she was reunited with her family and came to London.  As many children do in such circumstances, she showed remarkable resilience, noting how much difference could be made by positive thinking. This experience made her interested in psychology, and once in England she began studying the works of Carl Jung. This continued throughout her acting career, and later in life she began developing her ideas in books such as Help Yourself to Happiness as well as talks for schoolchildren.
Bettine's multi-faceted career has been full of surprises and intriguing twists, and her biography will make for fascinating reading. The text is based on personal interviews with Bettine, e-mail Q&A sessions, and large amounts of material placed at the author's disposal including scrapbooks of presscuttings, television and radio listings, original letters and photographs such as the one above by Horace Ward. I visited Bettine in her London flat several times, enjoying her animated conversation, forthright views and generous hospitality. Her death in September 2015 was a great sorrow.