Monthly Archives:
November 2013
To celebrate the publication this week of my article 'Pugilist Parson: the strange tale of Radford of Lapford' in the autumn 2013 issue of Vintage Script magazine, I thought I would post a few photographs showing scenes relating to the story. In what is surely one of the strangest manifestations of 'muscular Christianity', the Rev. John Arundel Radford (1799-1861) – rector of the church of St Thomas a Becket, Lapford – earned himself a fearsome reputation as a bare-knuckle fighter and all-round ruffian. His violent character presents a stark contrast with the beautiful old parish church, which I have visited on several occasions.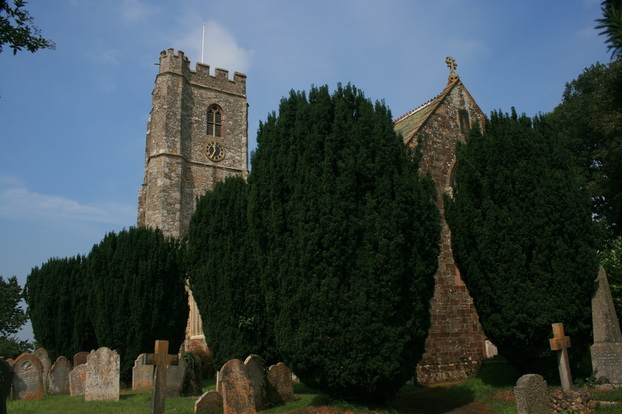 This is the church on a bright spring day, surrounded by yew trees. Judging by their size, these were around when John Radford was rector here.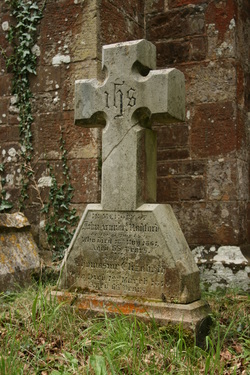 This is his grave, at the side of the church. The inscription reads:
In memory of
John Arundel Radford
Rector of this Parish
Who died 18th May 1861
Aged 63 Years
And also of
Thomasina Elisabeth
(His Wife)
Who died 12th March 1870
Aged 63 Years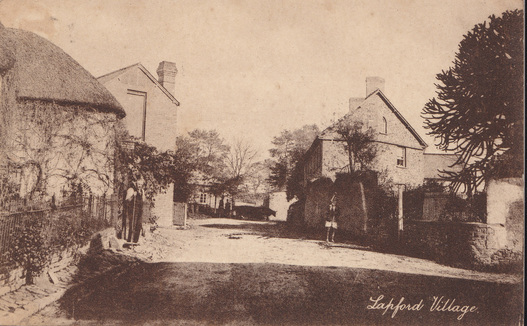 This is the village as it used to be, looking up towards the church.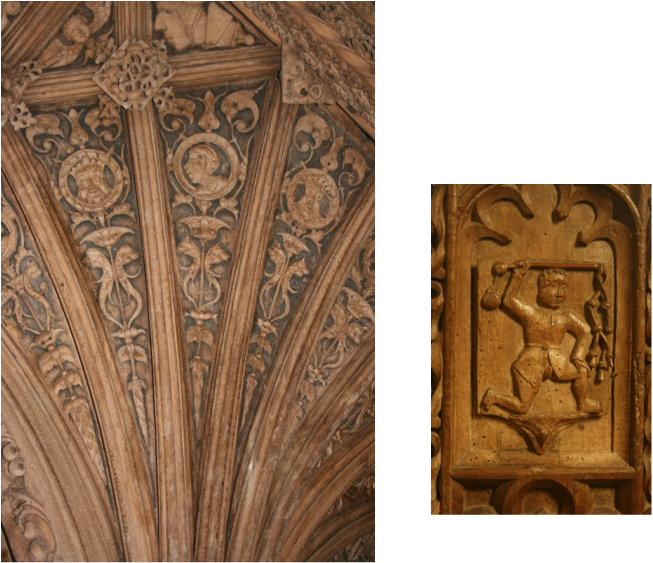 Some of the magnificent wood carvings inside the church
Ill met by moonlight…..It was on this road that Radford confronted the Hon. Newton Fellowes.