Some time ago I came across a little bundle of photographs in a basket at an antique shop, and after rummaging around, found some other pictures depicting the same dancer. Here is a selection.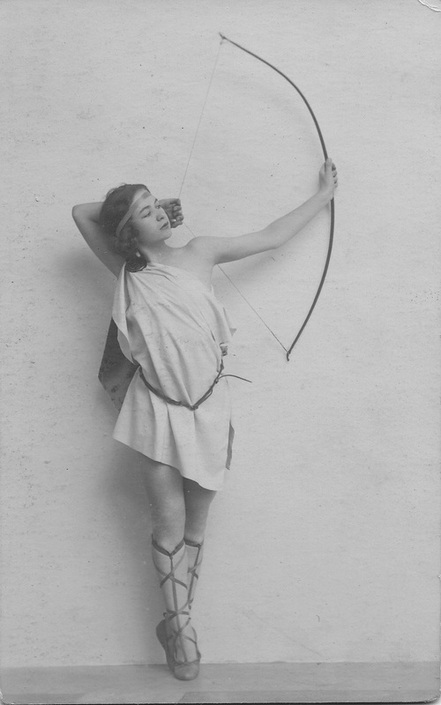 I know nothing about her except that she was a pupil of Madame Judith Espinosa, one of the children of Leon Espinosa (1825–1903) and his wife Mathilda Oberst. They were a talented family, as Judith's siblings Edouard, Marius, Leo, Ray and Lea were all dancers and teachers. Her brother Edouard Espinosa (1871–1950) is the best known.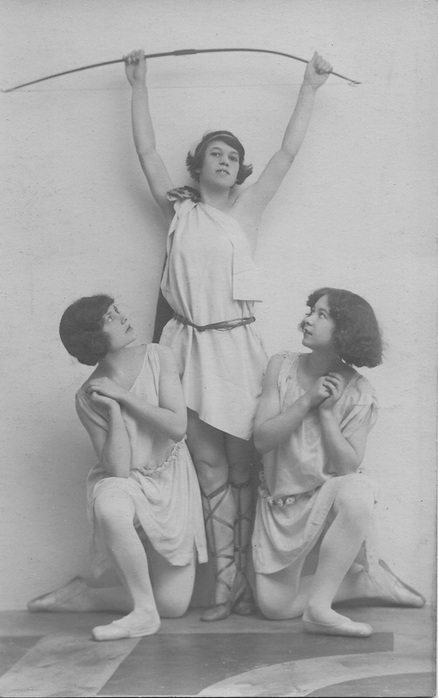 Leon Espinosa settled in England towards the end of the 19th century and his family occupied Woolborough House in SW London from 1913. Madame Judith taught dance here – and at other venues in London – until her death at the age of 72 in February 1949. Her pupils included Margot Fonteyn and actress
Anna Neagle.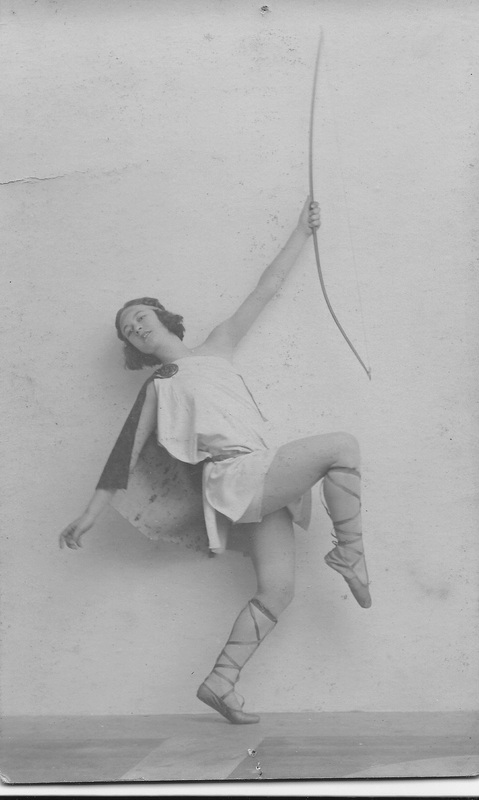 Madame Judith taught formal ballet, but the classical costumes – along with some of the dancers' poses – seem to me to evoke the style of Isadora Duncan or Margaret Morris.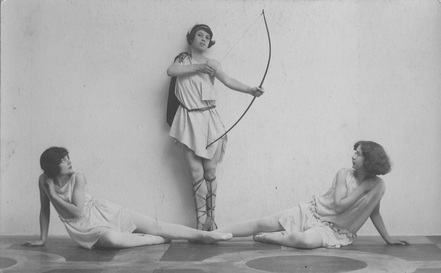 The school was in London, although one of the dancers also appears in an old photographic postcard from the studio of John Robert Pearce in Exeter, which suggests a Devon connection. Are there any former students of Madame Espinosa still out there?