British cinemagoers, familiar with Walbrook's intense performances in films such as 49th Parallel and The Red Shoes, or the dark villainy of Gaslight, tend to forget that his prewar reputation was for musical comedies and light romances. This is reflected in promotional material from 1930s Germany, which portray AW in a range of contexts so as to widen his popular appeal: we see him as musician, action hero, suave man about town – and animal lover.
Here are a few cards from my collection, showing Anton with animals.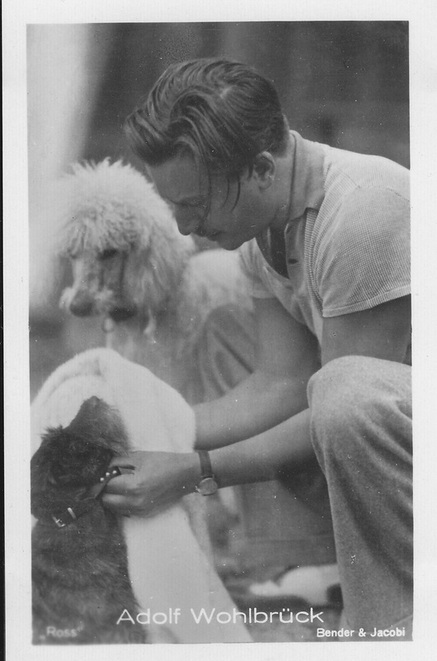 The actor with his two dogs, Anton – the white poodle – and Bobby, a black Scottish terrier.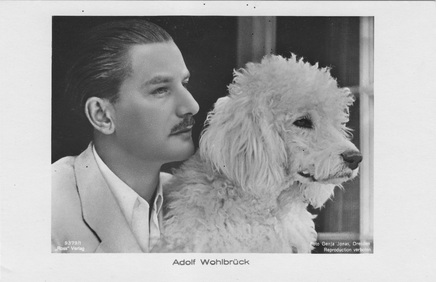 This portrait of Adolf and Anton was taken by 
Genja Jonas (1895-1938), a highly sought-after portrait photographer in Dresden. The daughter of Jewish parents who later died in a concentration camp, she was introduced to
Wohlbrück
 through her younger sister Erna.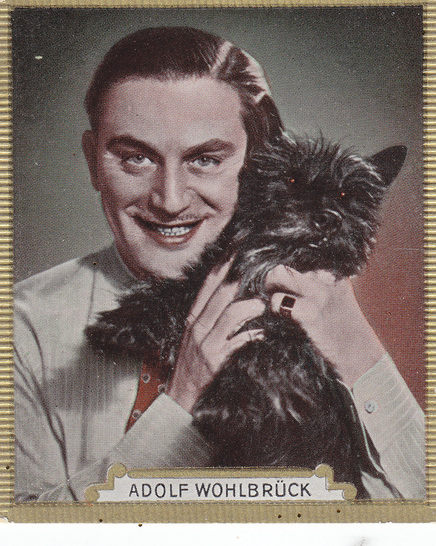 A colour image of the actor with Bobby, published as No.71 in a series of tobacco cards produced by Haus Bergmann. This card also featured in the lavish 200-card album, Die bunte Welt des Films, published in 1934.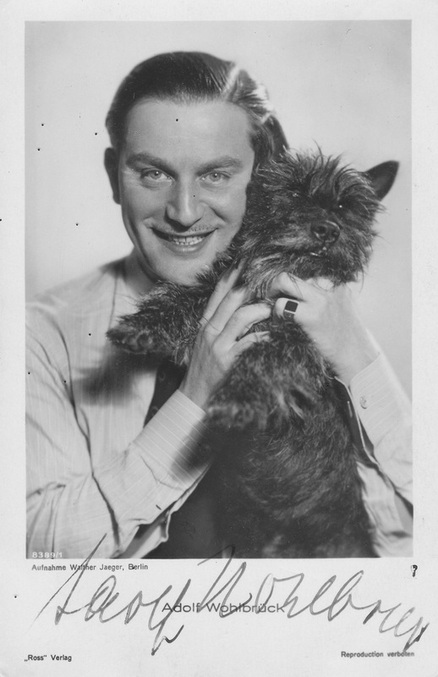 This portrait by Walther Jaeger is clearly the source of the image above. Judging by the stubbly growth on the actor's upper lip, this was taken while he was growing his moustache for Walzerkrieg, filming of which began on 6 June 1933.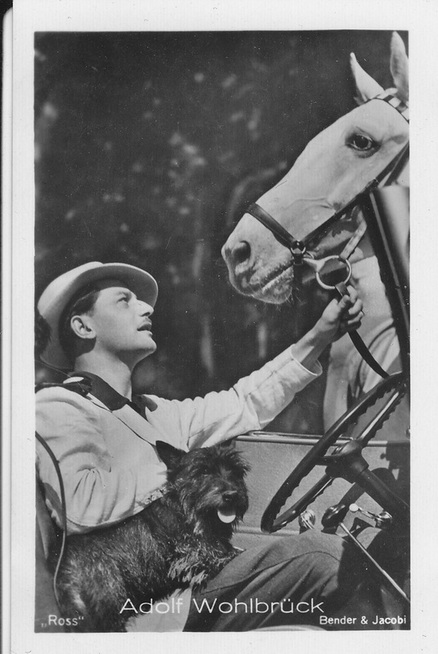 Putting the car before the horse? This portrait was the work of a Berlin photographic firm run by Alexander Bender and Lotte Jacobi (1896-1990.) Lotte was Jewish and emigrated to America in 1935 to escape the Nazis. The photograph was taken before then, for it was used by Dr Werner Holl as the frontispiece for Das Buch von Adolf Wohlbrück (Berlin, 1935.)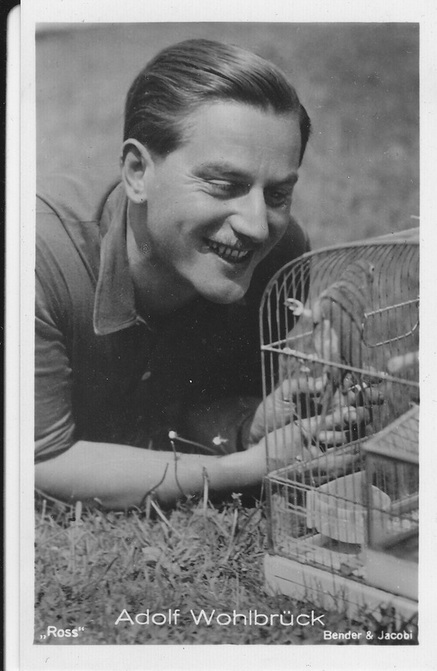 Another Bender & Jacobi portrait, probably from 1933.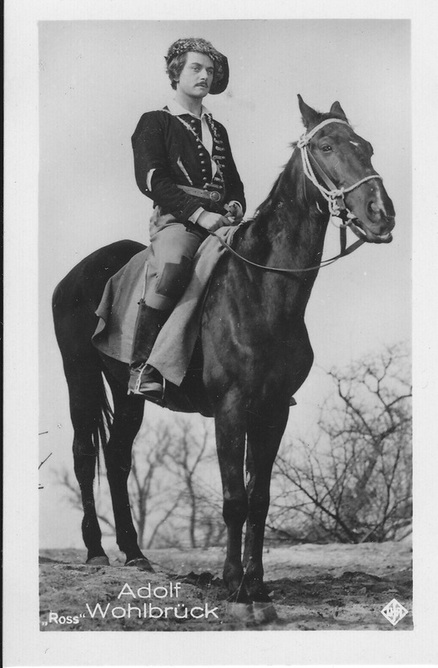 Horses (and pigs) feature prominently in Zigeunerbaron, filmed in early 1935. As with Der Kurier des Zaren, there are some impressive feats of horse-riding and horsemanship.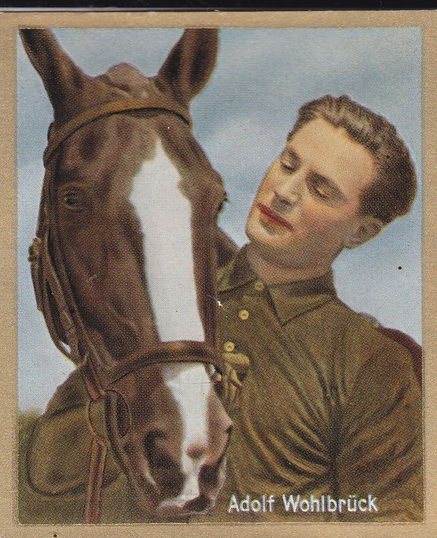 A tobacco card from the Dresden cigarette makers, Salem, adapted from the Bender & Jacobi portrait below.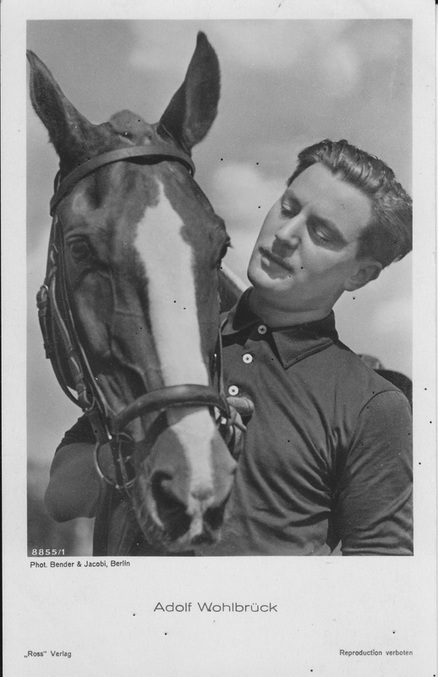 Although there is no doubting the charm of this image of Wohlbrück with a horse, it's not the sort of image that one immediately associates with Christmas greetings. Nonetheless, my copy of the postcard has a Christmas message written on the back and was posted to a girl in Essen on 14 December 1934.