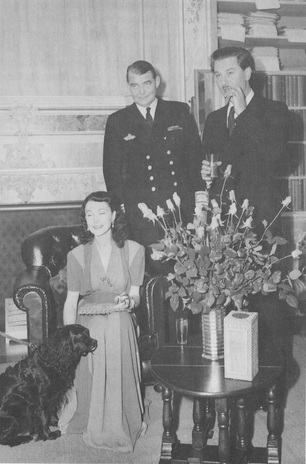 Today's post celebrates the opening  of the exhibition 'Vivien Leigh: a Century of Fame' at Topsham Museum, which runs from the 3 August to 31 October 2013.
The actress, best known for her role as Scarlett O'Hara in Gone with the Wind (1938) was born Vivian Hartley in India on 5 November 1913. Like Walbrook, she was educated in a Catholic religious school; he was taught by the Christian Brothers in their 'Lazarenkloster' school
in Schopenhauerstraße, she by the Sacred Heart runs at Roehampton and elsewhere. She showed a talent for drama from an early age and took a leading part in several school productions. The last two years of her education (1929-31) were spent at a finishing school at Bad Reichenhall in the Bavarian Alps, run by Baron and Baroness von Roederer. From here she regularly crossed the border into Austria to attend operas in Vienna and Salzburg. She also spent ten days in Munich at the end of March 1931 and sat through eight hours of Parsifal. Walbrook was at this time in Berlin, appearing in Eine königliche Familie, Victor Barnowsky's production of the Broadway hit poking fun at the Barrymore acting family. By this time Vivian spoke both French and German, but she returned home too soon to see Walbrook's first sound film: Salto Mortale was released in August 1931.
Back in England, the Hartleys settled in Devon for the winter, staying at a bungalow called Troy near Polzeath. Vivian went to stay with her friend Mills Martin at Teignmouth, and it was thanks to him that she met her husband, Herbert Leigh Holman. Martin took Vivian to the Hunt Ball at the Two Bridges Inn on Dartmoor-  this was in February 1932 – where she was introduced to Holman, a well-established barrister whose family lived at nearby Holcombe Down. (There is another version of this story that claims they met at the South Devon Hunt Ball on Torquay Pier, although this seems less credible.) Holman's family had a long connection with Topsham, the port town on the edge of Exeter.
After a short courtship Vivian and Leigh were married on 20 December 1932.  Her new husband requested that she drop her studies at RADA and abandon thoughts of an acting career, but even after the birth of their daughter Suzanne the following October, her desire to return to the stage persisted. Leigh finally relented, and as her theatrical agent did not like 'Vivian Holman' as a stage name, she took her husband's first name instead and altered the spelling of her own. She appeared in four minor films in 1935: Gentlemen's Agreement, Look Up and Laugh, Things are Looking Up and The Village Squire.
Vivien's rising career was watched with interest by her sister-in-law Dorothy Holman, who carefully collected press-cuttings and photographs. Over the next two decades Vivien visited Dorothy many times at her house in Topsham, at No.25 The Strand. This lovely building, which dates back to the late 17th century, became the Topsham Museum after Dorothy Holman's death. The memorabilia collected by Dorothy is on display in a special room. It is rather remarkable that Dorothy and Vivien remained on such friendly terms, given that the Holman's marriage broke down following her affair with Laurence Olivier.
Vivien first met  Olivier in 1935 and they grew closer during the filming of the historical drama Fire Over England in which she played Cynthia, lady-in-waiting to Queen Elizabeth I (Flora Robson) and lover of  brave sailor Michael Ingolby (Olivier.)  The film was a typical blend of patriotism and propaganda by Alexander Korda, with Spain standing in for Nazi Germany and the Spanish Inquisition representing the Gestapo. While they were filming Fire Over England, Walbrook had left Germany and was on his way to Hollywood, which he would dislike almost as much as Vivien. In the meantime she was acting alongside another anti-Nazi emigre, Conrad Veidt, in the spy drama Dark Journey. Here she played Madeleine Goddard, a Parisian costumier working as an undercover agent in Sweden during WWI, who falls for German spy Baron von Marwitz. Watching the film is rather a dark journey itself, due to the various murky plot twists that can leave viewers confused about what's going on, but it's worth watching for the performances of the two stars. I find Vivien more beautiful here than in Gone with the Wind and the chemistry between her and Veidt more compelling than that with Clark Gable.  Although Veidt hated the Nazis with the same fervour as Walbrook, the two actors undertook opposing methods of fighting fascism: Veidt specialised in playing sinister German officers such as Baron von Marwitz, Captain Hardt and Major Heinrich Strasser, while Walbrook played 'good Germans' such as peace-loving Hutterite Peter, Theo Kretschmar-Schuldorff and Kurt Muller, all of whom deliver eloquent and impassioned condemnations of Nazi ideology. Both actors were effective in teaching British filmgoers to hate the Nazis – although the wartime experience must have done a great deal to achieve that anyway. The cameraman was Georges Perinal, who would later film Walbrook in Dangerous Moonlight, Colonel Blimp and Saint Joan.
Fire over England had its London premiere in February 1937 and six months later Vivien left her husband and moved in with Olivier at his Chelsea home. In the autumn she was in Hollywood for the filming of  A Yank at Oxford co-starring Robert Taylor and Lionel Barrymore, while Olivier worked on The Divorce of Lady X with Korda's wife Merle Oberon (for whom the early version of The Red Shoes was originally written.) Olivier then accepted the role of Heathcliff in Wuthering Heights – starring opposite Merle Oberon, and joined Vivien in America. Leigh Holman filed for divorce in January 1940; this was granted on 26 August, allowing Vivien and Olivier to marry in California on 31 August 1940. The next two months saw them acting together as Lord Nelson and Emma Hamilton in Korda's That Hamilton Woman (1941) –  rather ironic, given that it depicted a semi-public and scandalous relationship similar to the one they had just formalised by getting married. Korda's main aim with the film, however, was to encourage America to support Britain's war against Nazi Germany. This was also the intention of Powell and Pressburger's 49th Parallel which starred Olivier and Walbrook as – respectively – a French Canadian trapper and a Hutterite leader, who come face to face with Nazi submariners in Canada. Also in the film was Leslie Howard, who had played Ashley in Gone with the Wind and with whom Vivien did not get on. Olivier by this time was serving as a pilot in the Fleet Air Arm, having joined in April 1941. He would have taken the starring role in The Life and Death of Colonel Blimp had it not been for Churchill's opposition to the film – as a consequence, the Fleet Air Arm refused to release him, and we got Roger Livesey instead (D.G.)
Olivier was not the only one from theatrical circles who joined the forces. Ralph Richardson served alongside Olivier in the Fleet Air Arm, while Vivien's co-star from Gone with the Wind, Clark Gable, became a captain in the US Air Corps and flew on bombing missions over Europe. Rex Harrison, with whom she starred in Storm in a Teacup (1937) also joined the Royal Air Force. He had appeared with Walbrook and Diana Wynyard in Noel Coward's play Design for Living, first in the west end and then – after the outbreak of the war – travelling around the provinces. At this time Walbrook was in a relationship with Norwegian artist Ferdinand Finne, who had joined the Norwegian Air Force after the invasion of Norway in April 1940. He had been working as a costume designer for the Norwegian National Theatre when he first met Walbrook on a train in France in 1938.  They returned there in 1939, travelling together through Brittany and the South of France, as well as staying in Paris where Finne's circle of acquaintances included Coco Chanel and Somerset Maugham. After the German attack on his home country, Finne reported immediately to the Norwegian Embassy in London (where the above photograph was taken) which became the organizational base for Norwegian resistance. King Haakon and his son, Crown Prince Olav, resided at the Norwegian Legation in Kensington. Finne helped set up 'Little Norway', a training base in Canada for exiled Norwegian Air Force personnel. He was posted there while Walbrook was filming Dangerous Moonlight. The photograph shows Leigh, Walbrook and Admiral Hjalmar Riiser-Larsen, founder of the Norwegian Air Force and the first commander of Little Norway.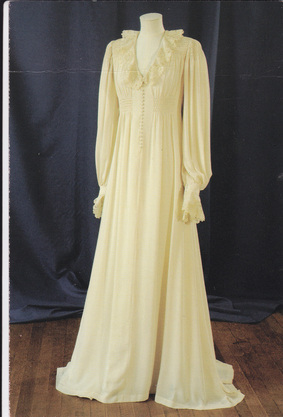 After the war, Walbrook joined Finne in Norway, spending time at the actor's home and visiting places such as Lillesand, Langoya and Fornebu (west Oslo.) After Finne was asked to design the sets for a west end production of Norwegian playwright Henrik Ibsen's dark family drama, The Wild Duck, he suggested that his friend audition for the lead role of Hjalmar Ekdal. Walbrook got the part, and appeared in The Wild Duck at St Martin's Theatre from 3 November 1948 to 26 March 1949.  Their relationship ended that same year, which also saw Walbrook's disastrous and short-lived return to Germany. In the meantime, Vivien had appeared in a series of critically-acclaimed stage plays – many of them with Olivier – culminating in her brilliant performance as the tragic Blanche DuBois in A Streetcar Named Desire, directed by Olivier at the Aldywch Theatre (where Walbrook had starred in Watch on the Rhine in 1943.)   She went on to win an Oscar in the 1951  film version, having already won the same award in 1940 for playing another, very different, Southern belle. She died on 8 July 1967, one month before Walbrook.
Topsham Museum is open from 2pm to 5pm on Mondays, (Tuesdays this month only), Wednesdays, Thursdays, Saturdays and Sundays. Admission is free, and a new booklet about Vivien has been produced to mark this centenary exhibition.