It's a delight to have my Anton blog back up and running again after a long hiatus, beginning with the next in the Artefact series, a programme for a screening of Michael Strogoff at the Stoll Picture Theatre in London.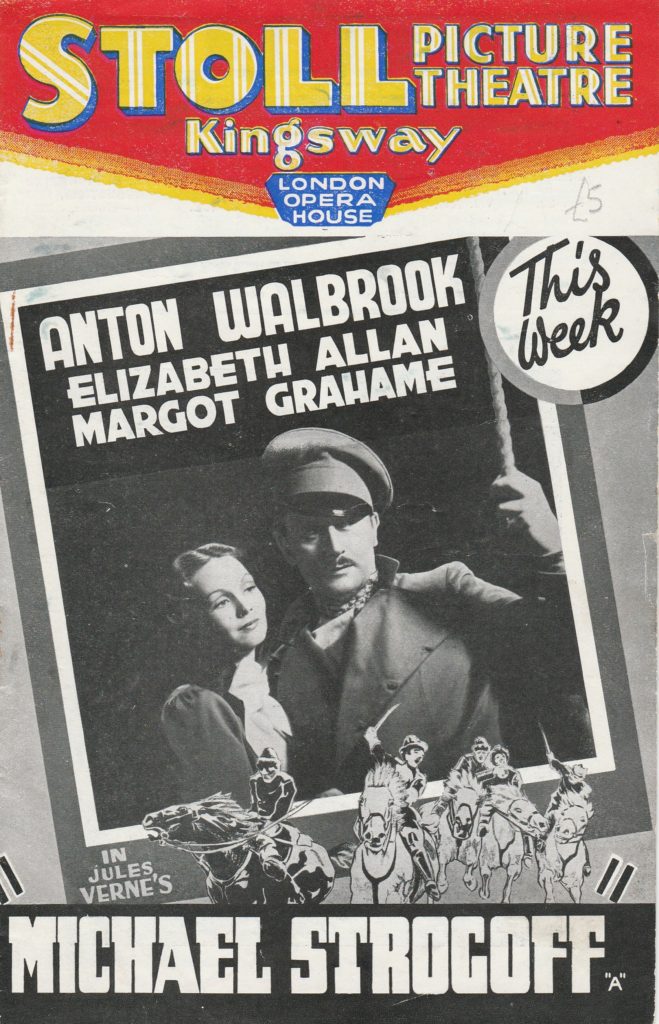 Opened as the London Opera House in 1911, it was taken over by Oscar Stoll and converted to use as a cinema in 1917. As befitted a grand opera house, it had a spectacular design and lavish interior, replete with pillared galleries, carved facades and groups of sculpted figures depicting Melody, Harmony, Inspiration, Composition, Comedy, Tragedy, Dance and Song. Although Michael Strogoff is not a hugely popular film among Anton fans, watching the movie in such a setting must have been quite an experience.
We tend to forget sometimes that the 1930s moviegoers' experience was quite different from our modern Odeons and multiplexes. This programme is for the week beginning Monday 9th August 1937, when Michael Strogoff was shown four times a day. As the page detail below illustrates, the film was not watched in isolation, but was an integral part of a twelve-hour continuous programme that included a live organ recital, orchestral music with comic performances and skaters, news bulletins and trailers, concluding with the National Anthem. (It was common for most people to make a dash for the exits during the end credits so they wouldn't have to stand to attention for the anthem.)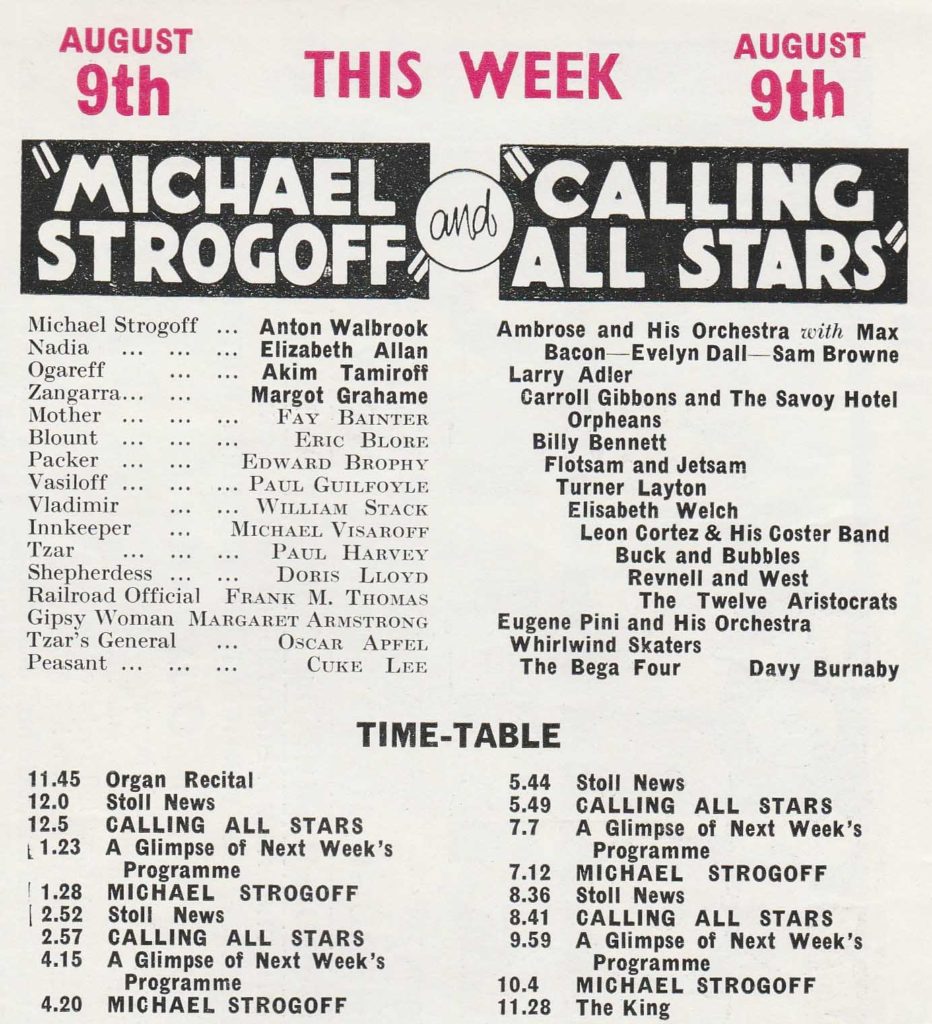 Royal affairs were much on AW's mind at the time, as filming of Victoria the Great had finished in May and everyone was getting ready for the premiere in September, which was held in Leicester Square. The Stoll Picture Theatre closed in 1940 and despite some postwar use as a theatre, was demolished in the late 1950s.