The actress was born Olga Knipper in 1897 in what is now Armenia. Tschechowa is the tortuous German version of Chekhova (Russian Чехова), and was the name she took after her marriage in 1915 to Michael Chekhov, nephew of the playwright and short story writer Anton Chekhov. She was already related to the great writer, as he was married to her aunt, also named Olga Knipper.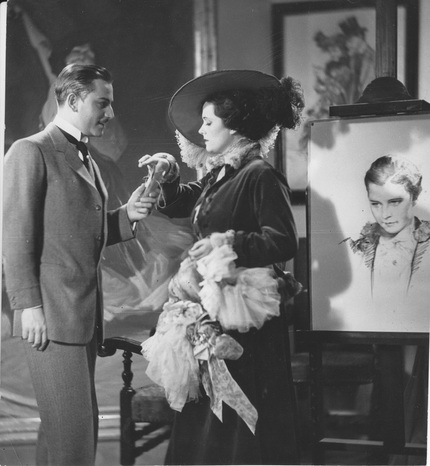 Love triangle: with AW in 'Maskerade', next to a painting of Leopoldine Dur (Paula Wessely) on the easel
Paula Wessely (1907-2000)



Starred with AW in
Maskerade
(1934.)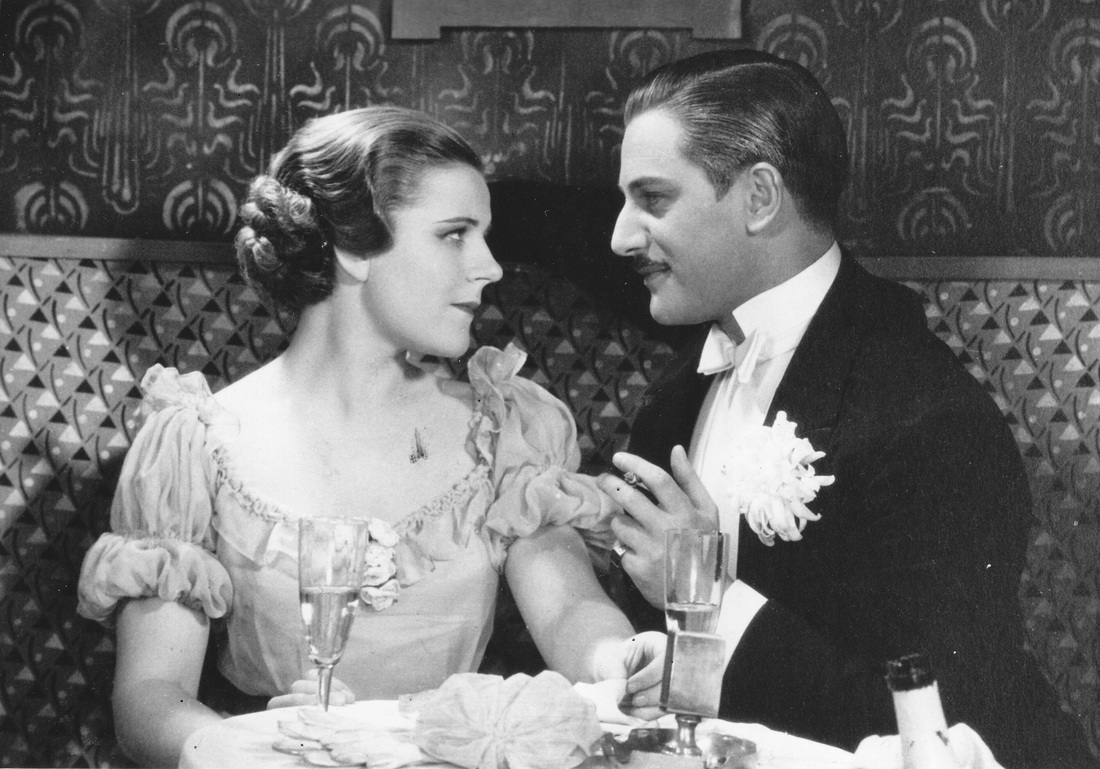 A mix-up results in the picture being sent to the printers and its appearance in the next day's newspaper threatens a scandal when the distinctive muff indicates the nude sitter was Anita. Dr Harrandt insists that his brother confront Heideneck, who invents a name – Fraulein Dur – only for Harrandt to consult the Vienna directory and locate a young secretary named Leopoldine Dur (Wessely). This lowly, but morally upright young woman is unwittingly drawn into the confusion, and matters get more complicated when Heideneck finds himself falling in love with her. Set in Vienna in 1905, the film is a nostalgic evocation of the pre-war city, filled with splendid ballroom scenes, lively music and a sumptuous atmosphere of pleasure. However, as the saying goes, 'Hell hath no fury like a woman scorned,' and the jealous Anita decides to get her revenge…
In both films Tschechowa really plays the same role – that of the glamorous but decadent 'grande dame' who is rejected in favour of a plainer and humbler woman of greater virtue. Leopoldine's character may have looked plain by comparison with Anita's vampish elegance, but Wessely had a natural loveliness about her, as well as being a superbly talented actress.