This book of Parisian views might at first glance seem like any other compilation of photographs of the French capital, showcasing its architectural beauties, churches, gardens & street scenes, presumably intended as a visitors' souvenir. Yet, there's a little more to it..
The photographs in Paris, wanderung durch eine Stadt [Paris, a walk through the city] are by Emmanuel Boudot-Lamotte (1908-81) but the text is in German, written by Hans Banger, and it was published in 1942 when France was under Nazi occupation.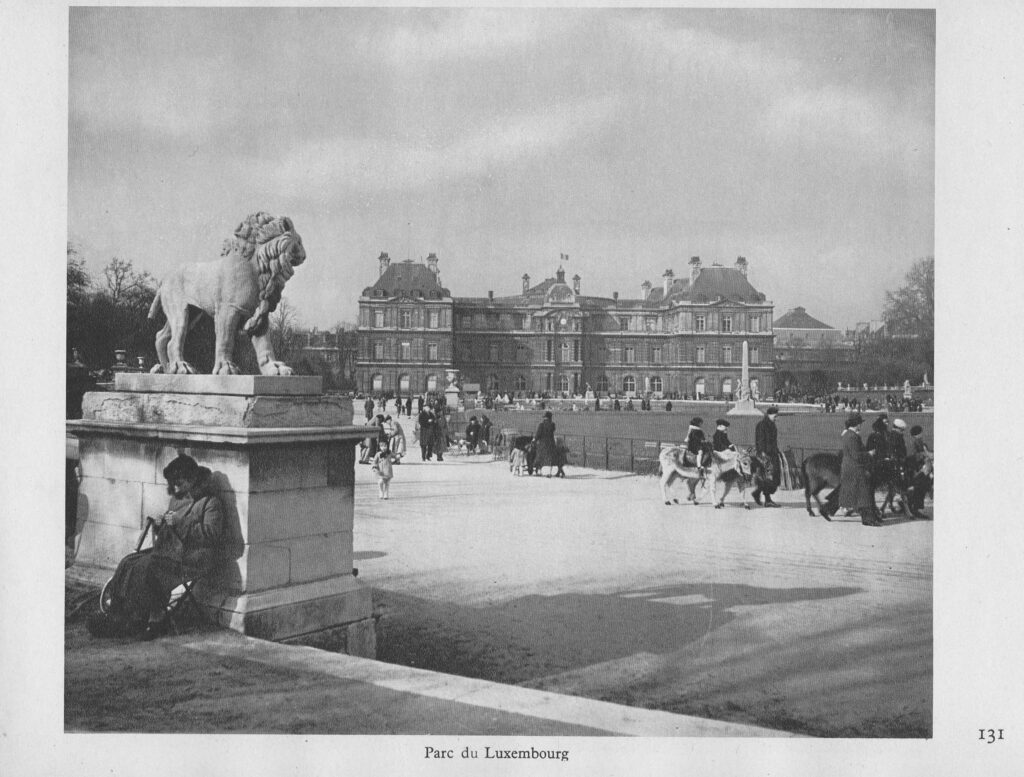 The 165 photographs contain no signs of the Occupation, as the images were all taken before the war, originally published in Paris: Cent soixante-cinq photographies de l'auteur (Paris: Paul Hartmann, 1939). There are, however, one or two giveaway references in the text: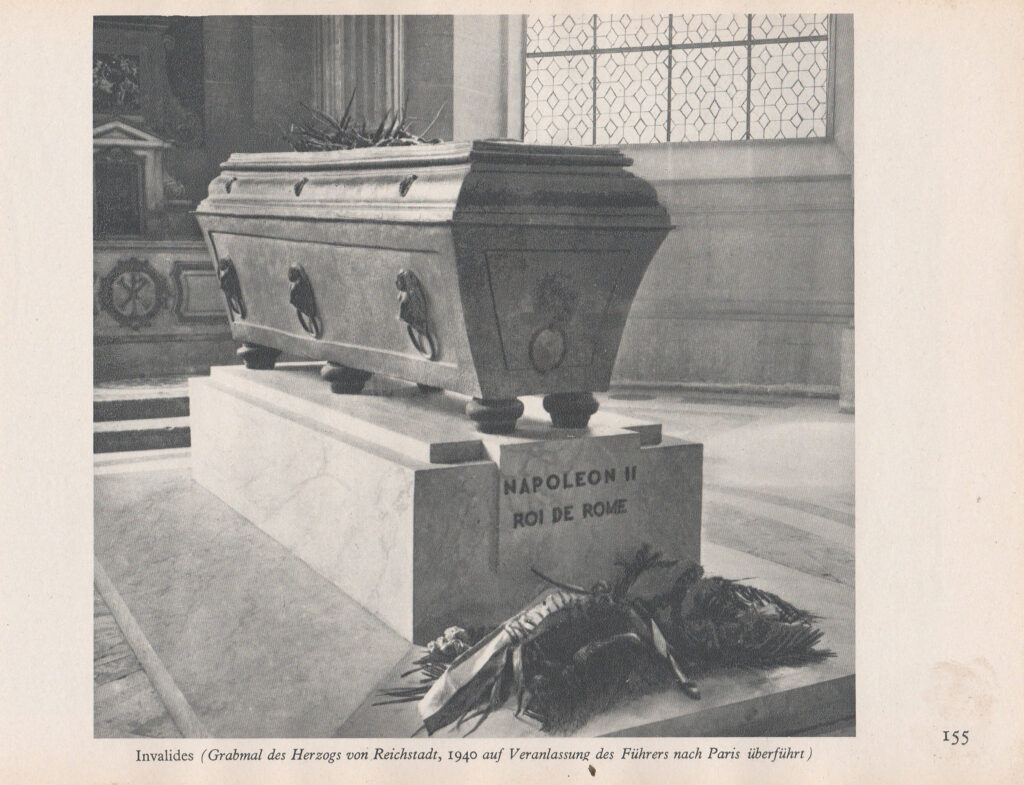 Hans Banger was head of Die Zentrale der Frontbuchhandlungen (ZdF) book distribution centre in Paris & the book was published by the Deutschen Arbeitsfront, the vast trade and industry organisation of which ZdF was a part. The flyleaf inscription provides further evidence that the book was intended for the occupying forces, as it has been signed by around a dozen members of Gruppe Mot/Zgkw as a parting gift to 'Our workmate Hüllingshorst on the occasion of his departure from the Mot / Zgkw group. with best wishes.'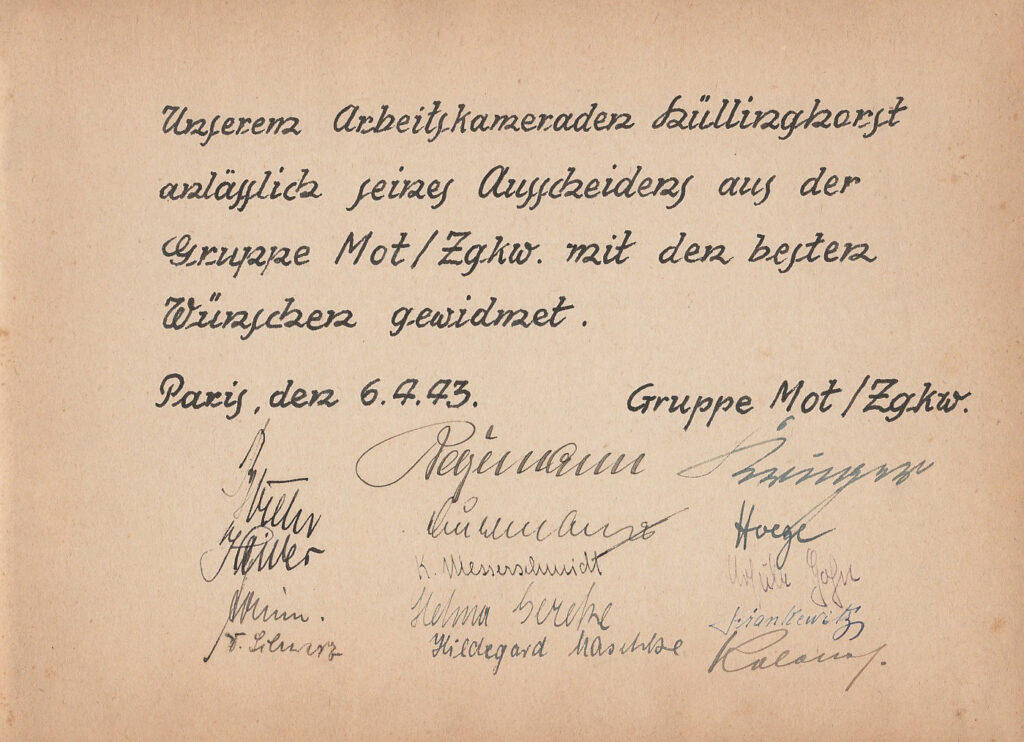 Zgkw. = Zugkraftwagen, or a half-tracked vehicle, but I'm not sure if the 'Mot' means that the unit was involved in mechanical repair rather than combat duties.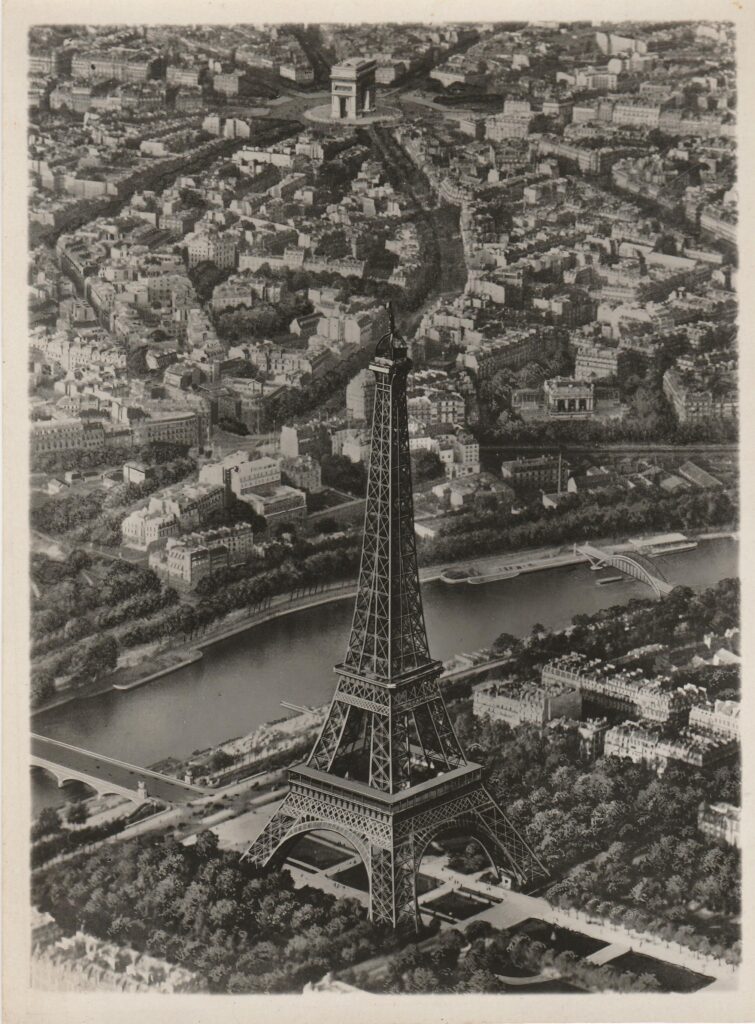 Inside the book are a few loose aerial photographs of Paris, stamped 'Photographie Aérienne' on the reverse but with the words 'freigegeben durch R.L.M Kontr. No.' Printed below, indicating that they were released by the Nazi Ministry of Aviation, or Reichsluftfahrtministerium.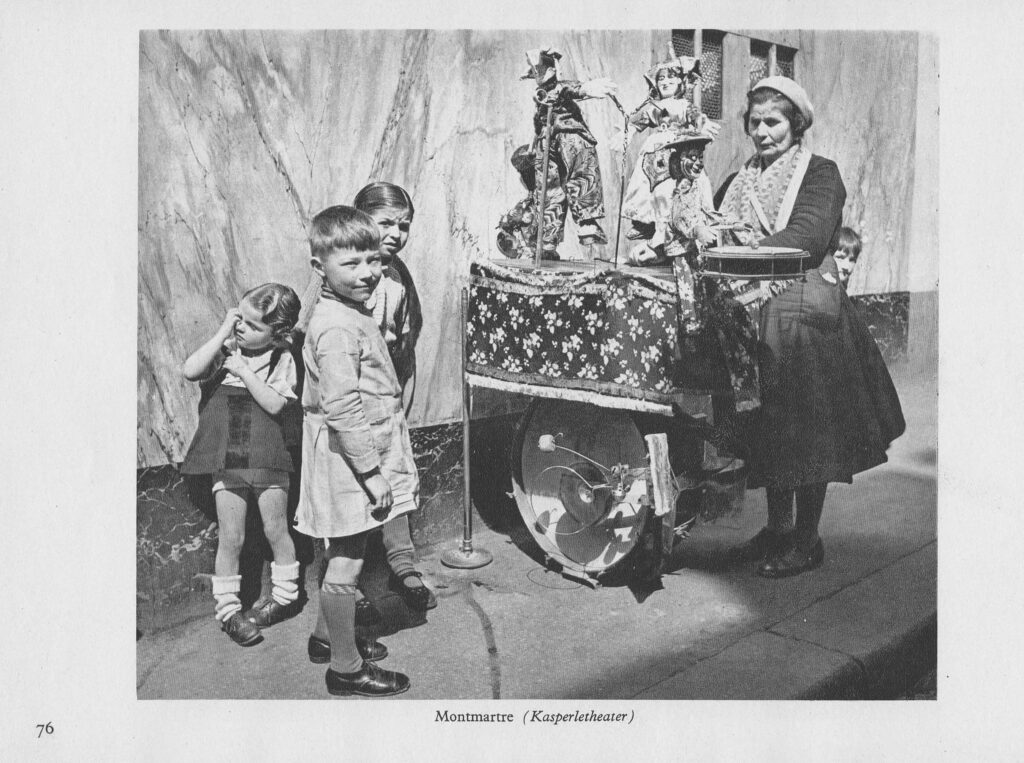 It's a wonderful compilation of images of Paris, the work of talented photographer who saw his views of the French capital published in French both before and after the war, yet the accompanying texts (both printed and handwritten) reveal how his work was appropriated during the Occupation – whether or not this was with his consent would be interesting to know.