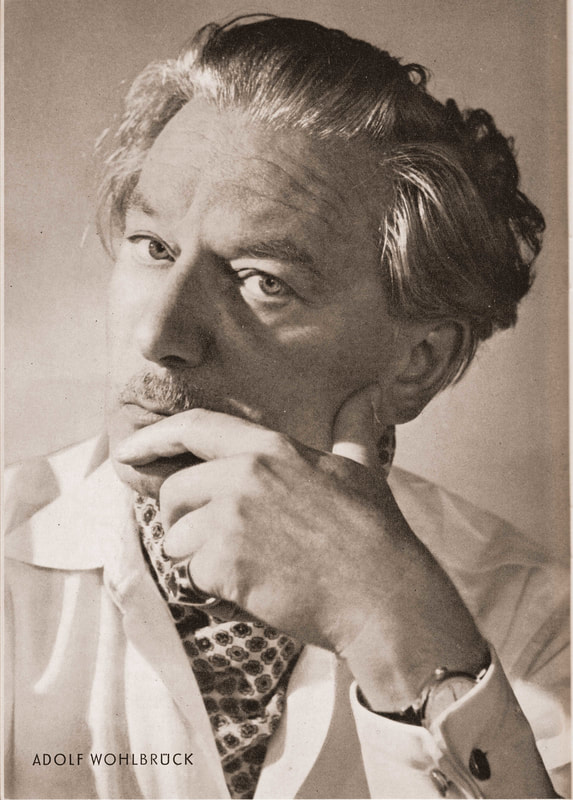 …that AW died at the home of his old friend, actress Hansi Burg, in Garatshausen, Bavaria, where he had been convalescing from a heart attack he had suffered on stage at the Kleine-Komödie in Munich at the end of March. I have written about this in more detail on previous anniversaries (see here and here.)
It had been my intention to mark this year's special anniversary with the publication of my biography of the actor, but for various reasons this has not been possible. Hopefully it won't be too long before the text is complete – watch this space for further news!
The website has been undergoing some behind-the-scenes transformations which have prevented me from uploading any new material in recent weeks, and again, I hope normal service will be resumed very soon. Thank you for continuing to visit the blog.